You may have heard that those with disabilities can't work, or that they are less productive than someone without a limb difference. People with limb differences are often looked at as disabled but while they have to adjust to different obstacles in their life, it does not mean that they can't enjoy success. This is why it is important for people to know about celebrities with limb difference and what they have done.
Rick Allen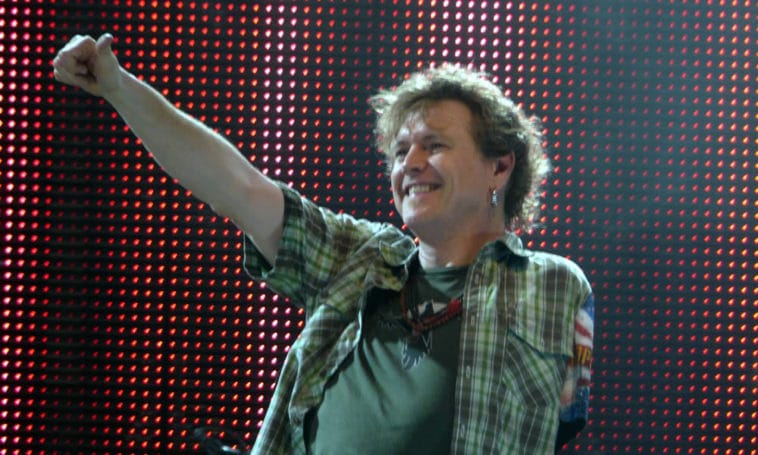 Rick Allen, the drummer for Def Leppard, lost control of his Corvette and crashed into a brick wall in 1984. The collision nearly took his life and caused him to lose his left arm. Instead of giving up on his career, Allen made the best of his situation and learned how to play the drums with one hand. In 1986, he made his highly anticipated return to Def Leppard, and he continues to tour and record with the band. Allen's accident inspired him to work with military veterans who have gone through traumatic injuries.
Heather Mills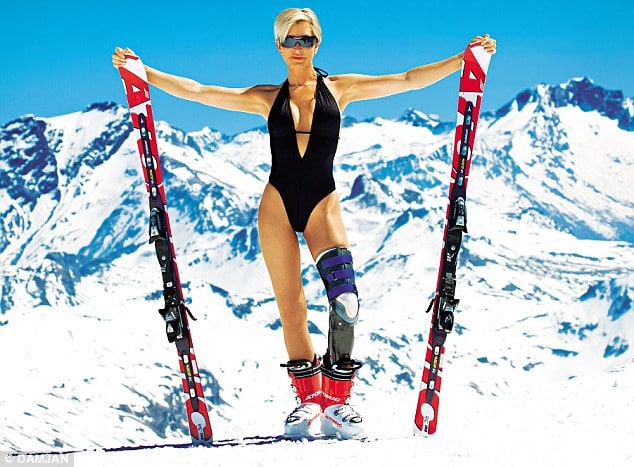 Throughout her remarkable life, Heather Mills has claimed many titles, such as entrepreneur, model, charity campaigner, activist, world record holder, and paralympic ski racer. Mills lost her lower leg due to a road accident with a police motorcycle in London in 1993. She also sustained other considerable injuries that required a great amount of recovery time. After getting the lower half of her leg amputated, Mills began to wear a prosthetic limb to help her get around. Her passions include animal rights, veganism, and providing resources for fellow famous, and not-so-famous leg amputees.
Ella Fitzgerald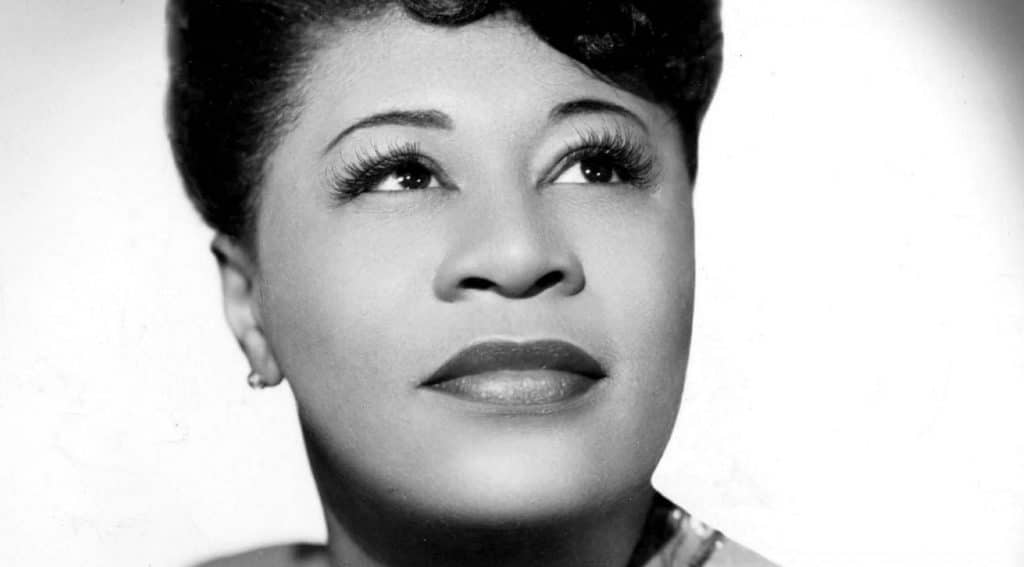 Ella Fitzgerald is one of the most famous American jazz singers. You may know her for "April in Paris," "Summertime," "Isn't This a Lovely Day," and many other American classics. In her lifetime, Fitzgerald won 13 Grammy awards and sold more than 40 million albums. When she turned 75, she began to experience diabetes complications. Eventually, the disease took both of her legs in 1993. She remained in a wheelchair for the rest of her life. Although she stopped touring and recording, she kept a positive attitude after the operation.
Frida Kahlo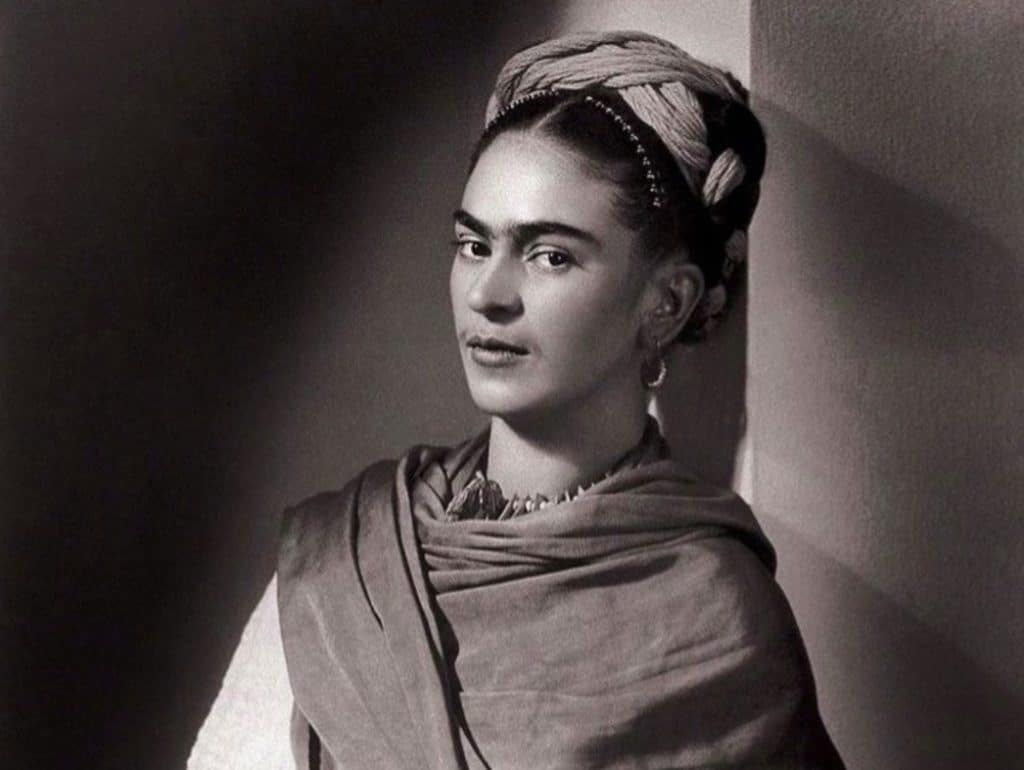 Frida Kahlo was a world-renowned Mexican painter from the early 20th century. She is famous for her self-portraits and paintings inspired by Mexican heritage and nature and is known as one of the most prominent feminist icons of her time. Kahlo became an amputee a year before her death. She had to get her right leg amputated at the knee due to gangrene, but she used art to keep her spirits high.
Amy Purdy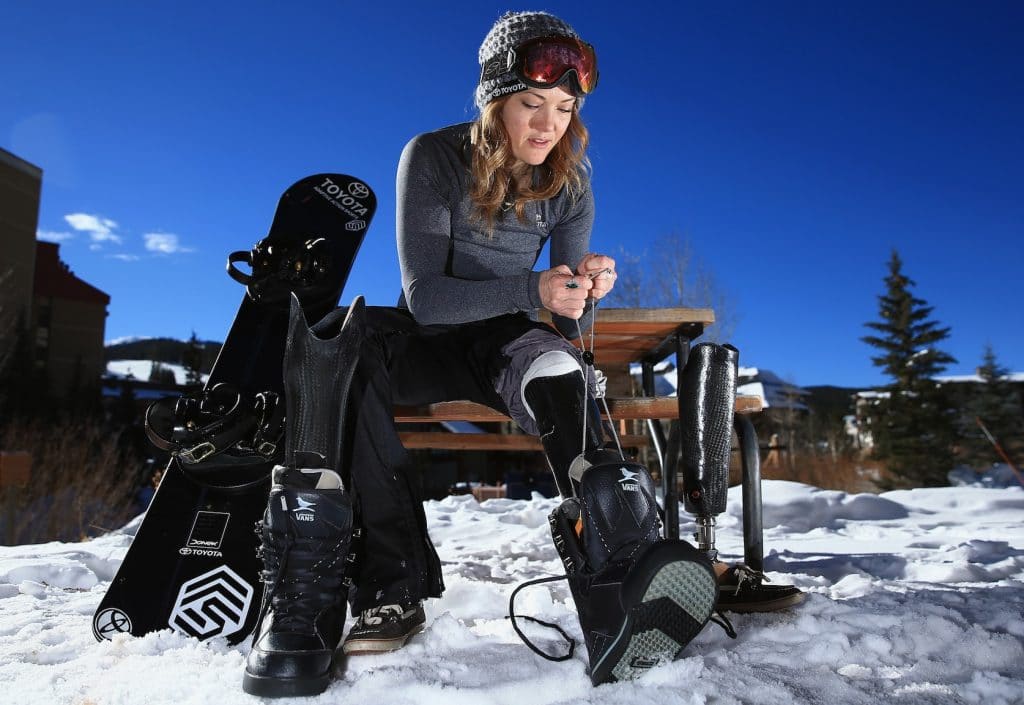 When Amy Purdy was 19, she lost both of her legs below the knee due to bacterial meningitis. The infection also caused septic shock and kidney failure in her system. She underwent a life-saving operation in 2000 to replace her non-working kidney with one of her father's. After her recovery, Purdy felt like she got a second chance at life. She went on to be a Paralympics medalist, motivational speaker, clothing designer, and author. She even competed on the hit TV show "Dancing with the Stars." Purdy continues to give back to fellow amputees through her charity Adaptive Action Sports.
Tom Whittaker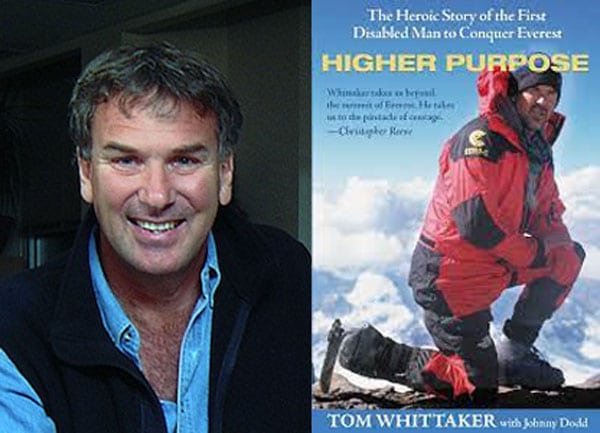 In 1979, Tom Whittaker lost his right foot in a car accident. After the accident, he worked hard to regain his strength and climbing abilities. After immense training, he went on to be the first person with a disability to climb to the summit of Mount Everest in 1998. Whittaker's current goal is to climb the highest peaks of all seven continents. He also founded the Cooperative Wilderness Handicapped Outdoor Group to provide recreational opportunities to people of all abilities.
Tammy Duckworth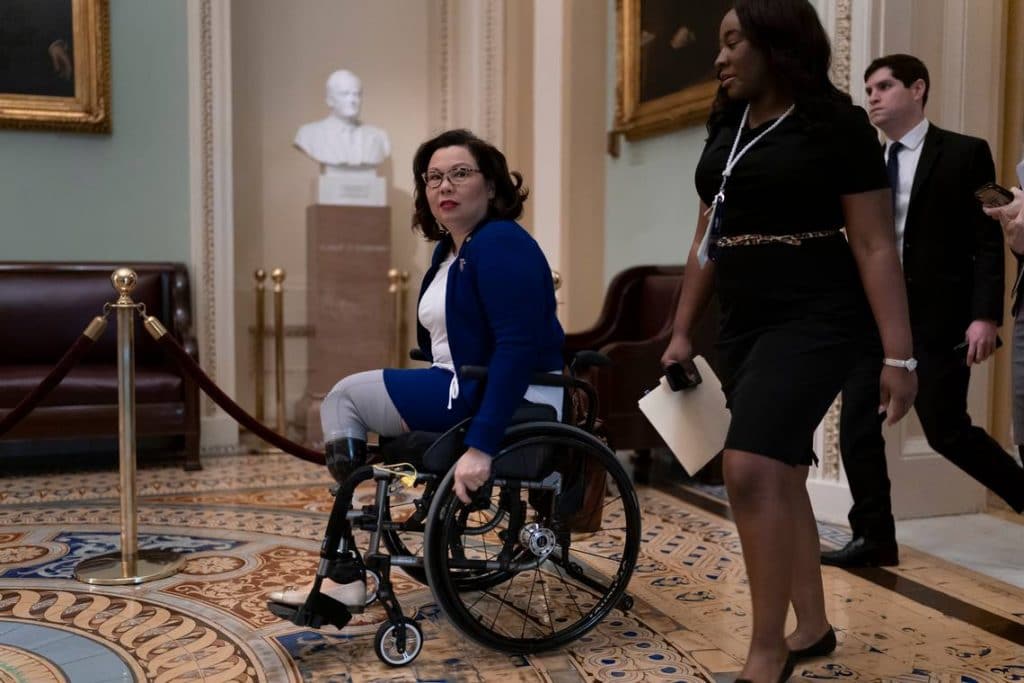 Since 2017, Tammy Duckworth has served as the junior United States Senator for Illinois. She has also served as the Assistant Secretary for Public and Intergovernmental Affairs in the United States Department of Veterans Affairs. Along with being the first Thai-American woman elected to Congress, Duckworth also is the first woman with a disability in Congress. She is also the first female double amputee in the Senate.
While serving as a U.S. Army pilot, her helicopter was hit by a rocket-propelled grenade, and she lost her left leg below her knee and right leg at the hip. She also has limited mobility in her right arm.
Totie Fields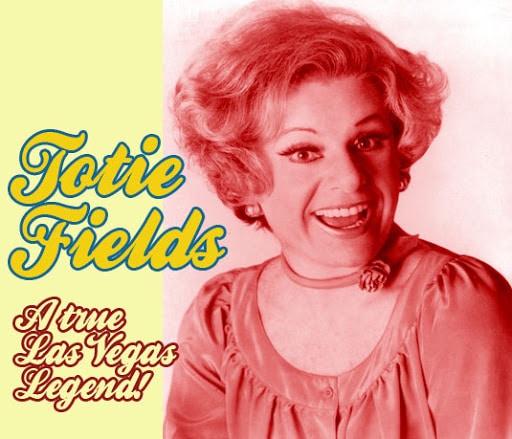 Totie Fields was an American comedian that was popular in the 1960s and 1970s. She gained exposure when she performed on the "Ed Sullivan Show." She also made numerous appearances on "The Mike Douglass Show," "The Merv Griffin Show," and "The Tonight Show Starring Johnny Carson." After enjoying a successful career, Fields began to experience health problems. She had to get her left leg amputated after experiencing a blood clot. Even after her surgery, Fields learned to find humor in the situation.
Aron Ralston
You may know about Aron Ralston from the movie "127 Hours." This avid outdoorsman made the life-saving decision to amputate part of his own arm after being trapped under a boulder in 2003. After setting himself free, Ralston had to travel through the rest of the canyon in Utah to get to safety. This journey included a 65-foot drop and 7 miles of hiking. Ralston went on to write an autobiography and give motivational speeches.
Aimee Mullins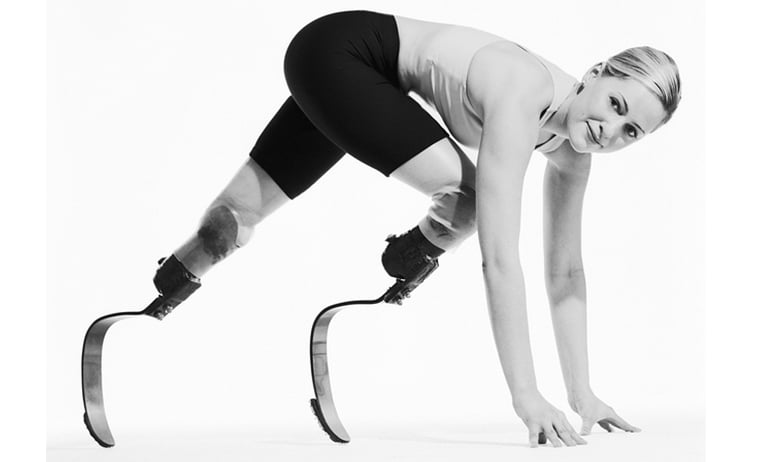 Aimee Mullins was born with a rare condition that required doctors to amputate both of her lower legs. Growing up, she learned to walk and run on prosthetics. Mullins went on to become a record-breaking athlete. She is a Paralympics medalist, model, actor, and motivational speaker. She is also a strong advocate for women, sports, and the next generation of prosthetics. Mullins enjoys finding ways to style her prosthetics and even appeared in an Alexander McQueen fashion show wearing hard-carved wooden prosthetic legs. She continues to inspire other amputees through her TED Talks.
Additional Resources: