Progress from school to work
NDIS-School Leaver
Employment Support (SLES)
Empower your choice when you take the next step
School Leaver Employment Supports (SLES) is available for eligible Year 12 school leavers with disability under the National Disability Insurance Scheme (NDIS).
At Prestige Employment Solutions, we believe everyone can gain and sustain meaningful work with the right support. SLES is designed to prepare and equip young people to transition from school to employment.
Each person's SLES supports will be different, our experienced Career Coaches work with individuals to provide meaningful, individualised capacity building activities.
What support you may receive from our SLES program? 
Comprehensive " discovery" activities. Exploring job interests and skills.
Work experience in real work settings.
One-to-one job training at the worksite.
Individualised support to build work readiness skills such as money handling, travel training, communications at the workplace.
Development of a work profile.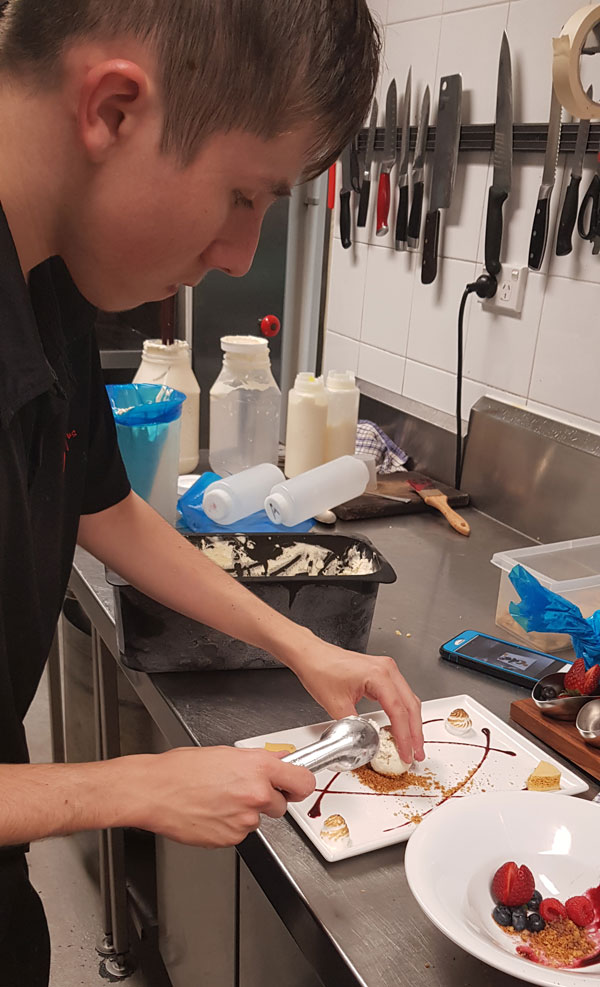 Why should you choose Prestige Employment Solutions as your SLES provider?
There are many reasons to choose Prestige Employment Solutions as your SLES (School Leaver Employment Supports) provider. Some reasons include:
Our SLES activities are based on growing and developing your work readiness skills in a real work setting

You will be placed in work experience in the line of work that interests you

We have access to our local employment network. This means you will be offered with a wide range of options for work experience placements.

Our team have well over a decade of experiences in disability employment services. This means we will be able to create you tailored and individualised pathway to work.
Year 12 school leavers with disability under the National Disability Insurance Scheme (NDIS)
Your NDIS planner will determine whether you are eligible and will record this in your NDIS plan under "Finding and Keeping a Job".
For more information, contact us today at:
Arundel Hills Country Club
Zak was diagnosed with Autism Spectrum Disorder, Dysgraphia, Dyslexia and Dyspraxia. 
After going through much needed work readiness training, our service created a school based traineeship opportunity for Zak at a community minded business – Arundel Hills Country Club. 
With the support from both the employer and our service, Zak has developed into a reliable and dedicated employee.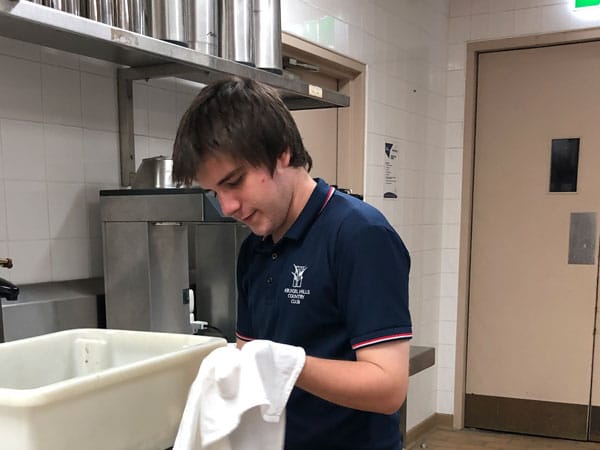 Confidence to dream & take on the world!
I was looking for disability employment services was because I had an extremely difficult time finding a work environment that would hire me for a traineeship. The staff at PES are very nice and understanding and really easy to talk to. After having a period of extreme depression, I was able to use the services provided by PES to get myself back on track. I would highly recommend their services as they have been extremely helpful and understanding and I genuinely feel that they want me to succeed.
I love how this company was the only company that helped my intellectually impaired daughter. Now my daughter has almost completed her Certificate III in Individual Support.
They are wonderful people, they help you find a job.
The company is very easy to work with and actively helps you find work that is suited for you, which is a great change from other employment companies that seem to not really care, other than to have you sign-off each time you have an appointment. The company is very understanding of my disability and helps with looking for motivation as well. I would definitely recommend it.
Very friendly people and they managed to find me a job that I really enjoy.
With the help of Prestige Employment Solutions, we have employed a staff who has performed well so far. Thanks!
A program I never knew existed until I met Sandy from Prestige Employment Solutions. As a restaurant owner, I always find it difficult to retain staff but since joining this program it enables me to manage my staffing effectively and with the great ongoing support systems that PES provides.