When you think of celebrities and famous people, what do you think of? Fame, glitz and glamour? You're not the only one. Celebrities get a lot of attention for all they have to offer. But there's another side to fame that we don't often see. Many live their lives with diseases or disabilities. In this post, we look further into the lives of famous people who live with chronic fatigue syndrome (CFS).
Laura Hillenbrand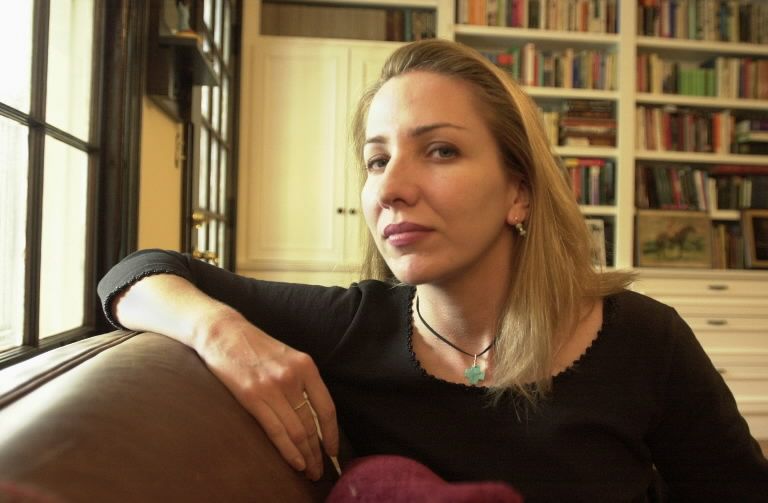 At age 19, she was diagnosed with Chronic Fatigue Syndrome which left her bedridden for years. Even through her sickness, she wrote many best-selling novels and biographies. As the author of 'Seabiscuit: An American Legend', the basis for the film Seabiscuit during a 16 year struggle with illness. Hillenbrand also published an essay about Chronic Fatigue Syndrome titled: "A Sudden Illness," in The New Yorker.
Michelle Akers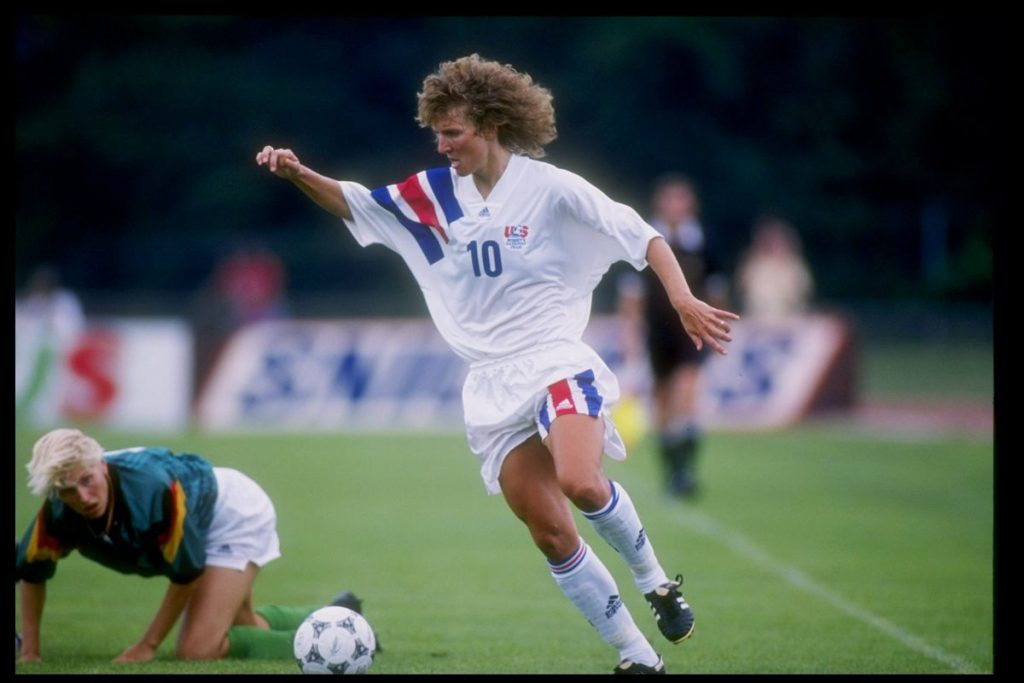 Former Olympic soccer player, who starred in the historic 1991 and 1999 Women's World Cup victory by the U.S.. She won the Golden Boot as the top scorer in the 1991 tournament. She is a member of the National Soccer Hall of Fame. – In 1991, Michelle Akers was named the best woman soccer player in the world and had become the first woman player to have a paid endorsement. Yet after leading her team to victory for the first FIFA Women's Soccer World Championship in China, Michelle returned home completely exhausted. She rested and changed her diet. However, as time progressed, the fatigue headaches, gastrointestinal imbalance and metabolism problems progressed as well. Two years after the initial symptoms began, Michelle collapsed during a game at the Olympic Sports Festival in San Antonio, Texas. Diagnoses progressed from mononucleosis to Epstein-Barr virus (EBV) and finally, in the spring of 1994, to Chronic Fatigue Immune Deficiency Syndrome (CFIDS).
Flea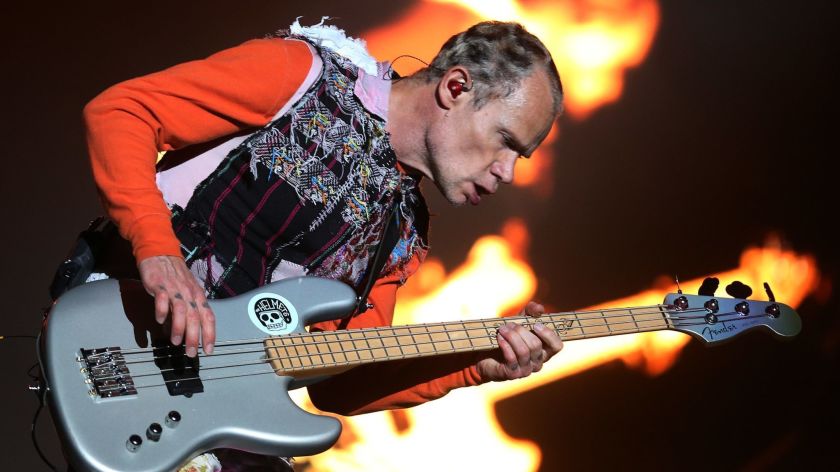 Flea is a bassist and vocalist for Red Hot Chili Peppers, a rock group that was formed in 1985. Recently, he was diagnosed with Chronic Fatigue Syndrome (CFS), which can cause extreme fatigue and weakness. However, he continued playing even when he got sick because he said it made him happy.
Howard Bloom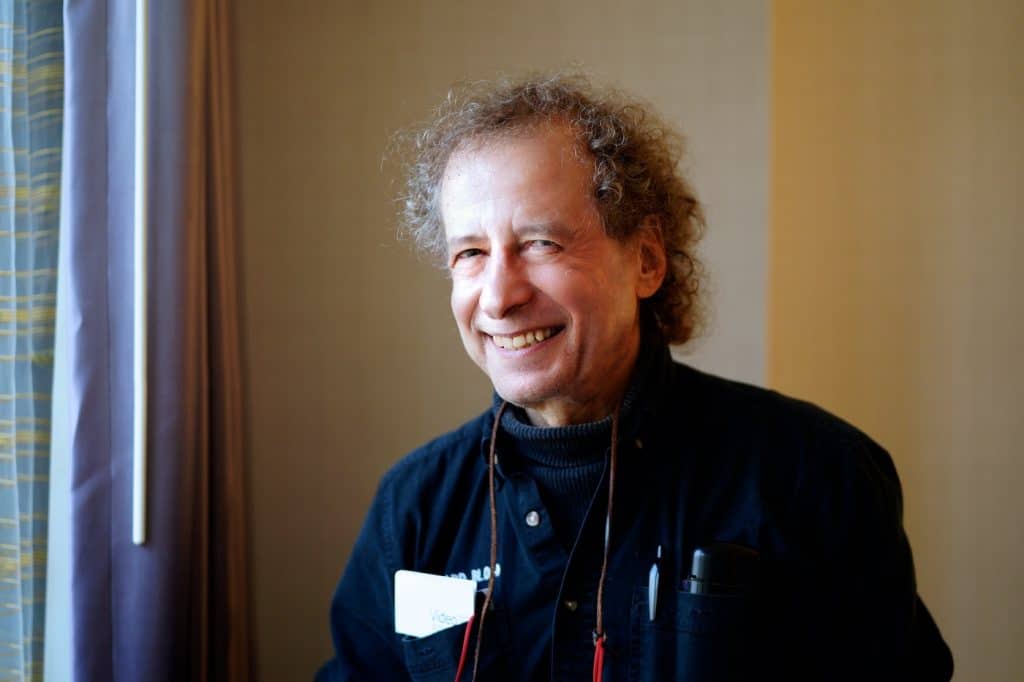 Named as one of the ten famous individuals as the author of For Dummies book series.  Howard Bloom was diagnosed with Chronic Fatigue. After years of trying to find a diagnosis, he found out that his condition is not just fatigue but an immune disorder. He now spends his time writing about how people with disability can live fulfilling lives and share their stories in hopes of motivating others with disabilities to do the same.
Cher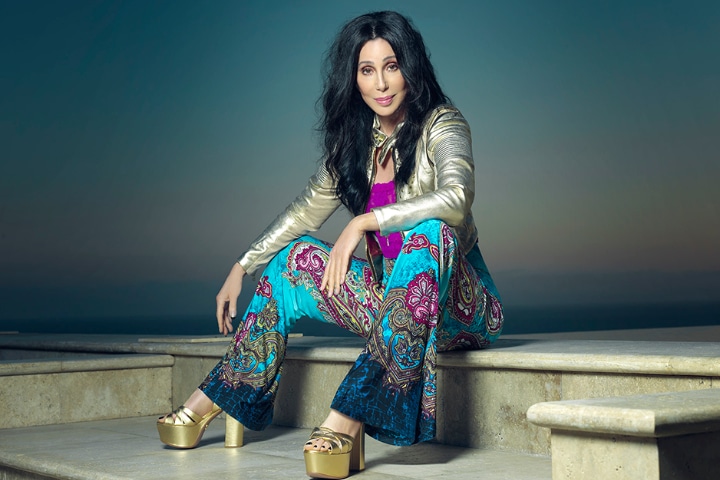 In 1992, Cher took some time off from her career and it was widely reported that the virus was responsible. "My experience was it was really a physical illness but it does make you depressed as well," she told the BBC. "It's a virus you have it's called Epstein Barr virus and the disease it gives you is chronic fatigue." "Boy, it was devastating for me…I wasn't able to work for almost three years," the singer added.)
Pema Chödrön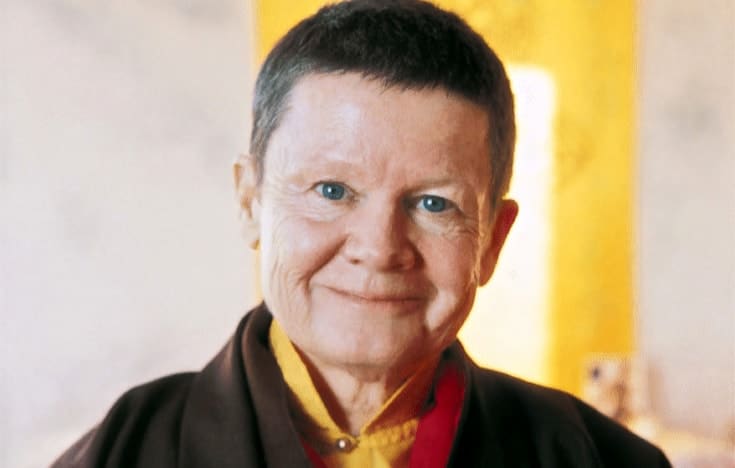 Author & Tibetan Buddhist nun – In 1994, after experiencing years of baffling, undiagnosable symptoms, she was found to be suffering from chronic fatigue–immune dysfunction syndrome as well as environmental illness. The following year, she undertook a long-term course of healing, beginning with a year off. In hindsight, she considers her illness to be an event of major significance: "It required me to simplify my life, a very sane thing to do." Her discomfort became a source of compassion, "a heartfelt connection with all those unknown people" suffering similarly or much more than her. "Life has taught me the wisdom of moving toward what scares me," she concludes.
Peter Marshall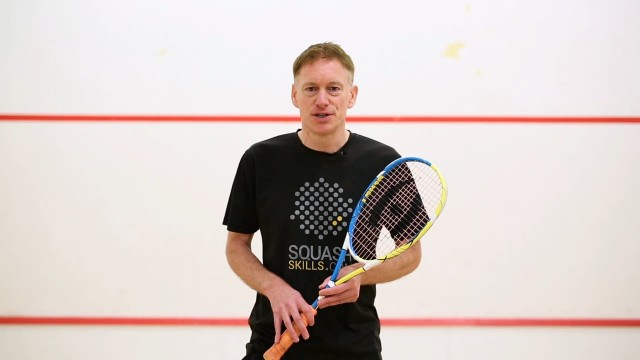 The former world No 2 squash player was at his peak when hit by CFS. He was given the choice between a £250,000 insurance payout or a comeback. He chose the latter and made it back into the world's top ten.
Laura Dundovic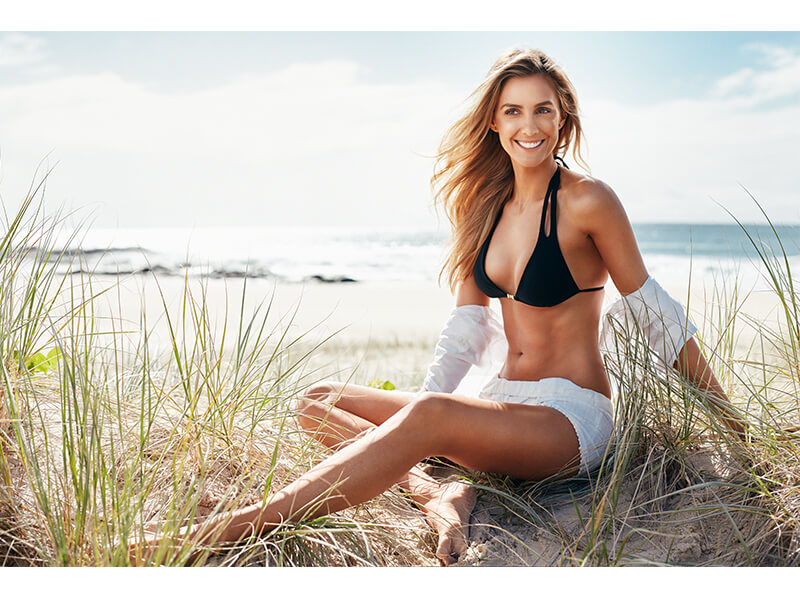 The former Miss Universe shared about her battle with chronic fatigue.  "I have chronic fatigue – it began when I was 15, I got glandular fever and I've been worn out since. They thought I had Hodgkin's lymphoma (at first), and that was very worrying. During my HSC (year) I would study during lunchtime because I couldn't stay awake at night. This carried on for years and just before I did Miss Universe, I hit rock bottom." She said she was sleeping up to 10 hours a day before taking part in the pageant.
Stevie Nicks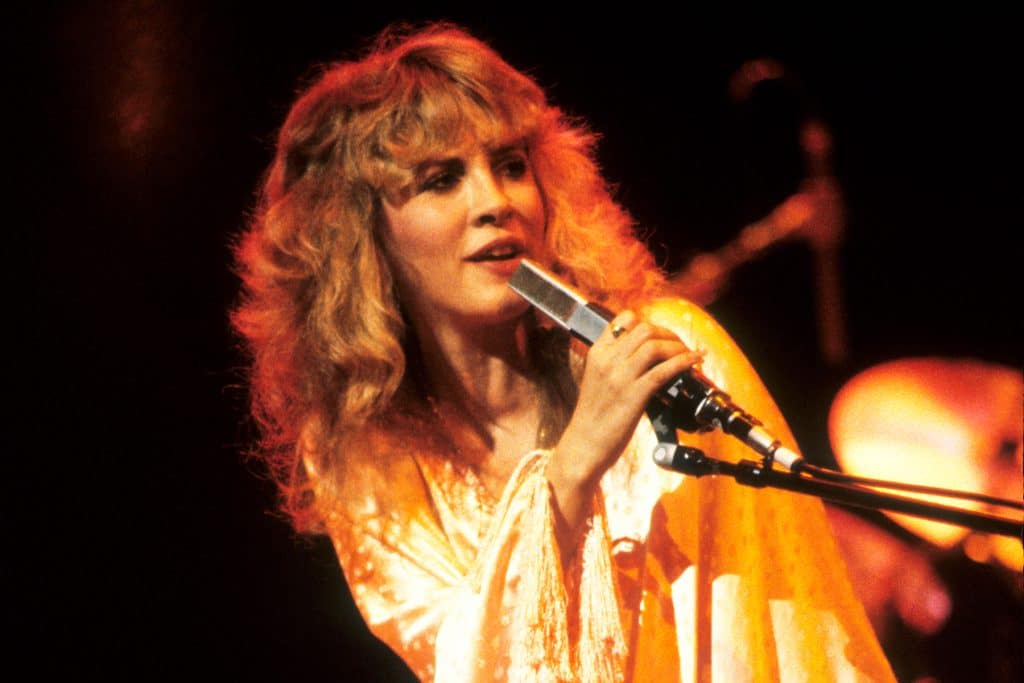 Stevie Nicks was one of the most iconic female rock singers in history as a key member of Fleetwood Mac. In 1987, Stevie Nicks revealed that she was diagnosed with Chronic Fatigue Syndrome. Stevie had been experiencing fatigue for years before her diagnosis. She said that it felt like "someone put a big wet blanket over me." Her symptoms included difficulty sleeping, lack of appetite, and chronic pain.
Blake Edwards
Film director, screenwriter and producer. Writer of the Pink Panther series and Breakfast at Tiffany's – He described his struggle with the illness chronic fatigue syndrome for 15 years in the documentary I Remember Me.
Ricky Carmichael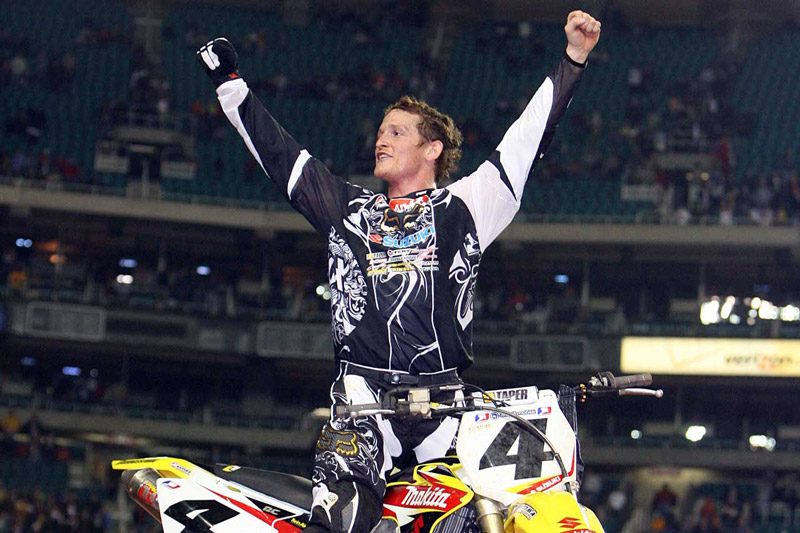 Motorcross Racer, Ricky Carmichael was diagnosed with Chronic Fatigue Syndrome in October 2007. "I've just felt like I've been running out of steam the past few months. Training has been difficult. I've struggled to maintain my normal pace on my road bike and though I've been extremely tired, I've had a difficult time sleeping and never really feel rested," said Carmichael.
Ken Wilbur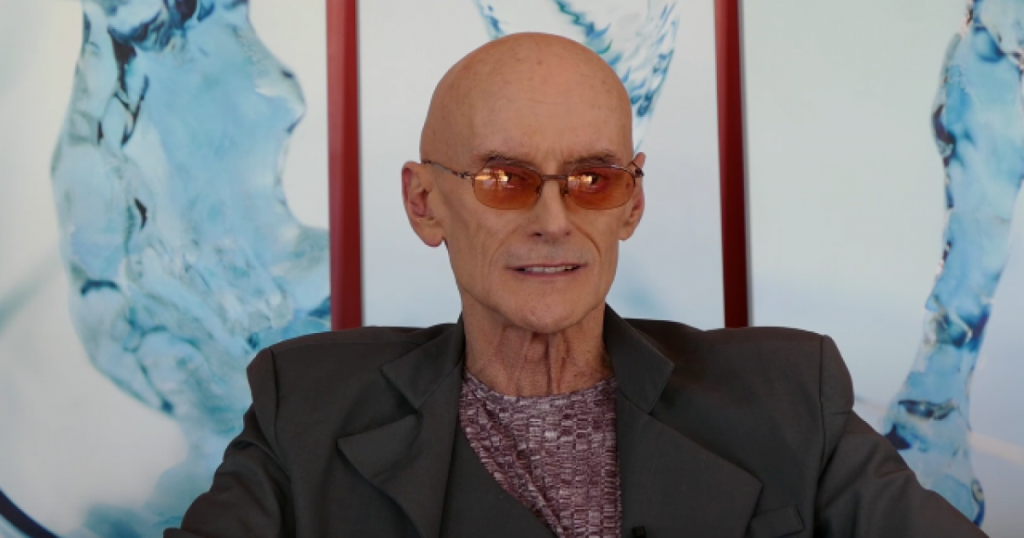 The philosopher Ken Wilbur began having seizures on December 5, 2006, was diagnosed with RNase Enzyme Deficiency Disease (REDD)/Chronic Fatigue Syndrome/Myalgic Encephalomyelitis. Stating: "When the intensive care doctors asked me what I thought it was, the first thing I always said was that we can't rule out the most obvious: it comes with the territory of CFIDS/REDD/ME. In fact, the reason that this illness is often referred to as M.E. (Myalgic Encephalomyelitis) is that, as one of its leading authorities, Byron Hyde M.D., put it, "By definition, all M.E. patients will have some level of seizure activity as part of their illness." And as for types of seizure activity, a standard comprehensive guide to M.E. lists them as: "simple partial seizures, petite mal seizures, and grand mal seizures."
Leigh Hatcher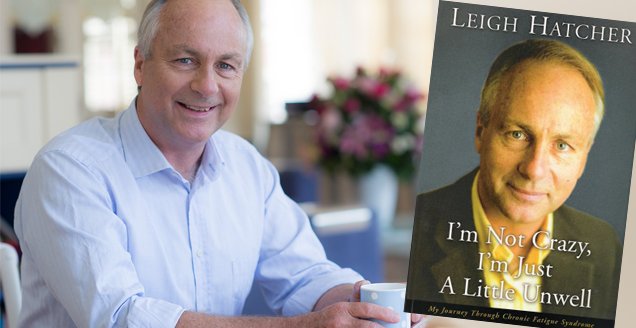 Australian News presenter – Leigh wrote the book titled "I'm Not Crazy, I'm Just A Little Unwell" – relating his experience with Chronic Fatigue Syndrome.
http://www.notcrazy.net/
Rich Carlson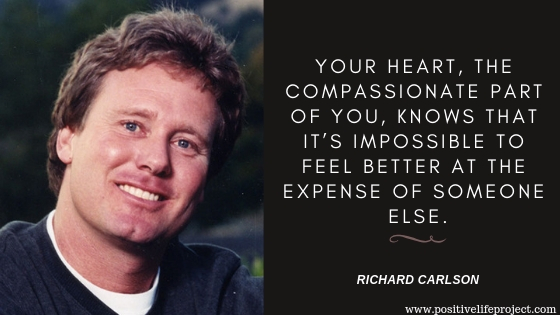 Businessman and philanthropist, Founder of ProHealth, Inc. – Carson has recently launched a campaign to change the name chronic fatigue syndrome, which he feels is demeaning to patients and trivializes the seriousness of their illness. Since late July when he first mentioned his dissatisfaction with the name, he has received hundreds of letters of support. Carson said, "My favourite letter was from someone who said that calling this disease Chronic Fatigue Syndrome is like calling Parkinson's disease 'Chronic Shakiness Syndrome' or calling Alzheimer's disease, 'Chronic Forgetfulness Syndrome.'" Carson is one of 'The Faces of Chronic Fatigue Syndrome' from portraits of 8 patients and 2 CFS experts.
Florence Nightingale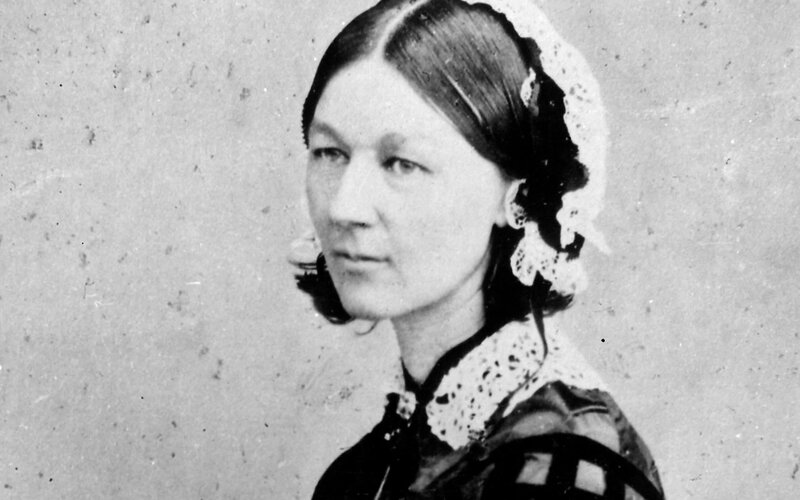 Nurse Florence Nightingale's illness began in 1896 after she returned from the Crimean War and spent years housebound, too fatigued to talk to more than one visitor at a time. Her birthday (12 May 1820) is celebrated as International CFS and Fibromyalgia Awareness Day.
Charles Darwin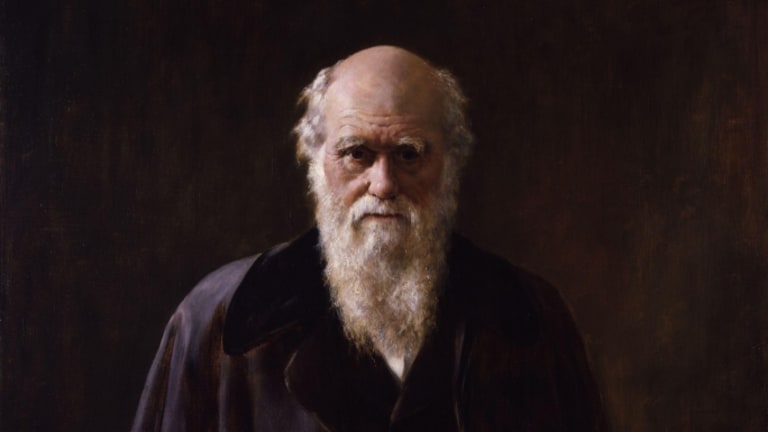 There have been suggestions in several medical journals such as the Lancet and British Medical Journal, that Charles Darwin may of had Chronic Fatigue Syndrome. When he arrived back to England after travels to South America and Pacific Islands, he started suffering from what has been described as Fatigue, pains, abdominal troubles, headaches, insomnia, anxiety, dermal problems used to flare up at times of stress such as attending meetings trying to defend his theory of evolution.
Sources:
http://www.newyorker.com/archive/2003/07/07/030707fa_fact_hillenbrand